Discover more from Self Authoring with M.T.
A newsletter for high achievers interested in building themselves and becoming authors in their own life story.
Good Morning Folks,
I just arrived back from a weekend away with some of the guys I mentor talking about the topic of building deep relationships and finishing strong. It was such a purse space we created where we were able to share and consider these topics in great detail. I really hope we are able to do a similar thing in our own lives.
Thanks for reading Self Authoring with M.T. ! Subscribe for free to receive new posts and support my work.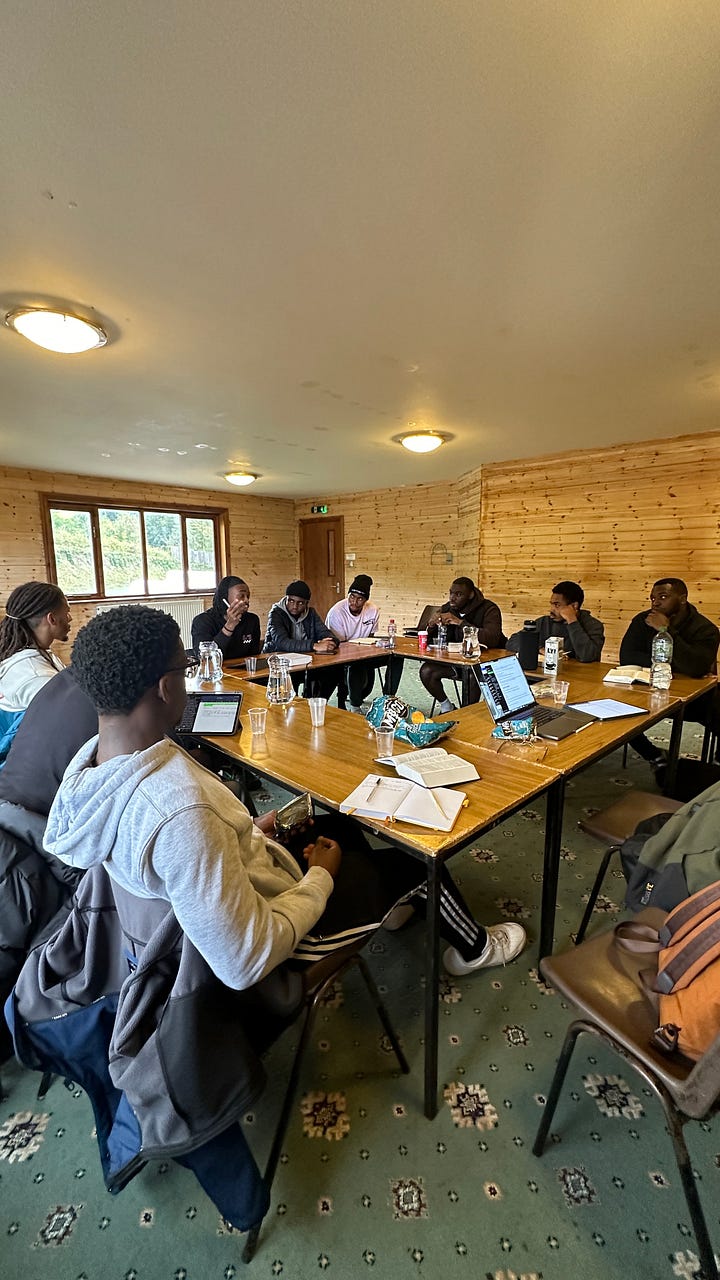 In a world that often seems busier than ever, filled with superficial connections and digital interactions, the importance of building deep, authentic friendships cannot be overstated. These genuine connections enrich our lives in ways that go beyond the surface. They are not just relationships; they are pillars of support, joy, and personal growth.
Authentic friendships are a source of solace and happiness. When life challenges, having a confidant who genuinely understands and supports you can make all the difference. These are the friends who celebrate your successes and lend a caring ear during tough times. Their authenticity becomes a safe harbour in the storm of life.
But the significance of deep friendships doesn't stop there. These relationships serve as catalysts for personal growth. True friends challenge us to be our best selves, providing honest feedback, encouragement, and a mirror to our strengths and weaknesses. With them, we evolve, learning more about who we are and who we want to become.
Building deep friendships fosters a sense of belonging. Loneliness and social isolation are growing concerns in our fast-paced society, making these connections invaluable. Authentic friends provide a strong sense of being part of something bigger, combating the isolation many individuals experience daily.
In these relationships, open and honest communication is the cornerstone. The trust developed within authentic friendships creates an environment where you can be your genuine self without fear of judgment. This level of trust is essential for deeper connections, and it nurtures a sense of acceptance that is vital for our emotional and mental well-being.
However, these profound connections don't emerge overnight. Building authentic friendships requires effort, time, and vulnerability. It entails being present in each other's lives, supporting one another through ups and downs, and truly caring about each other's well-being.
As we strive to find meaning and fulfilment in our lives, let us remember that deep, authentic friendships are not just optional but essential. They are the true treasures that bring joy, support, and growth. In this ever-evolving world, where digital connections often overshadow face-to-face interactions, we encourage you to invest your time and energy in cultivating and cherishing these authentic relationships. They are the keys to happiness and the anchors that help us navigate the complexities of life.
---
❤️ My Current Obsession
With everything that's happening in Israel and Gaza at the moment, it can be hard to keep up and also to ensure you are getting good information. I believe Channel 4's coverage of the crisis has been very good and I would recommend it to anyone looking for clear and concise converge on the conflict.
Have an amazing week,
M.T. Omoniyi
Thanks for reading Self Authoring with M.T. ! Subscribe for free to receive new posts and support my work.